1. A number of studies have been conducted that indicate that the high levels of lycopene in tomatoes works to reduce your chances of developing prostate, colorectal and stomach cancer.
Lycopene is a natural antioxidant that works effectively to slow the growth of cancerous cells.
2. Daily consumption of tomatoes is working to increase the proportion of Vitamin C in the blood, which inhibits the levels of stress hormones and strengthens the immune system. So drinking tomato juice helps ease tension and stress.
3. Tomato juice helps to reduce the risk of blood clots. The excessive clumping together of platelet cells can cause problems for our bloodstream in terms of blockage and unwanted clotting, and prevention of this excessive clumping is important for maintaining heart health.
4. Vitamin B and Potassium in tomatoes, they are effective in reducing cholesterol levels and lowering blood pressure. Therefore, by including tomatoes in your regular balanced diet you can effectively prevent heart attacks, strokes as well as many other heart related problems that may risk your life.
5. A study conducted by the Journal of the American Medical Association shows that daily consumption of tomatoes reduces the oxidative stress of Type 2 diabetes.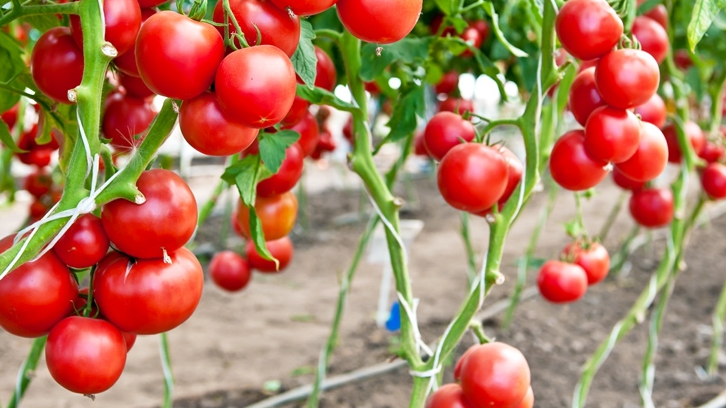 6. Tomatoes provide the body with a tremendous amount of natural vitamins and minerals such as Vitamin A, Vitamin K, Vitamins B1, B3, B5, B6, B7, excellent Vitamin C, Folate, Iron, Potassium, Magnesium, Chromium, Zinc.
7. The Lycopene in tomatoes prevents serum lipid oxidation, thus exerting a protective effect against cardiovascular diseases. The regular consumption of tomatoes has been proven to decrease the levels of (low density lipoprotein) LDL cholesterol and triglycerides in the blood.
8. Tomato intake also reduces the incidence of urinary tract infections, as well as bladder cancer. This is because tomatoes are high in water content, which can stimulate urination, so tomatoes are a diuretic in certain ways.
9. Tomatoes are considered beneficial for skin health. Tomatob based foods rich in lycopene and other plant compounds may protect against sunburn.
10. Tomatoes are high in important antioxidants such as Vitamin C and Vitamin A. These vitamins work to fend of DNA damage from free radicals. Consequently, tomatoes may help to ward off age related diseases such as atherosclerosis and diabetes.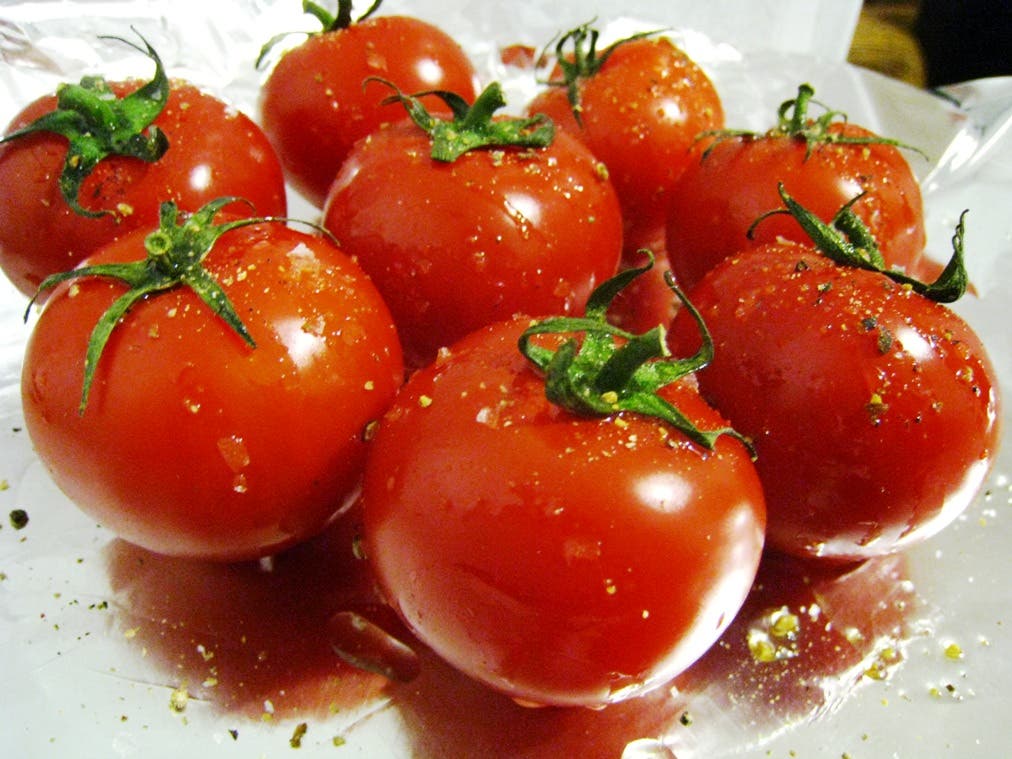 THANK YOU IF YOU LIKE THIS POST PLEASE SHARE YOUR LOVELY FRIENDS